Yamaha fz1 review
---
Article Navigation:

Introduced in , Yamaha's first-generation, big, cat-eyed FZ1 was more radical than just a parts-bin special, a scaled-up take on older.
Read all about the Yamaha FZ1 and Kawasaki Z as we compare both bikes in search of perfection. Kawasaki Z | Price $10,
The new FZ1 Fazer was one of those, and in this case because it appeared to FZ1 Fazer ( - present) review. Details. Manufacturer: Yamaha. Category.
I have found it impossible to fit my Oxford Sports panniers and tail pack at the same time. Straight forward enough - someone else took the hit on initial depreciation. So perhaps add a Power Commander and pipe to your shopping list to really unleash the animal lurking within. Much better than the Sprint ST in our opinion.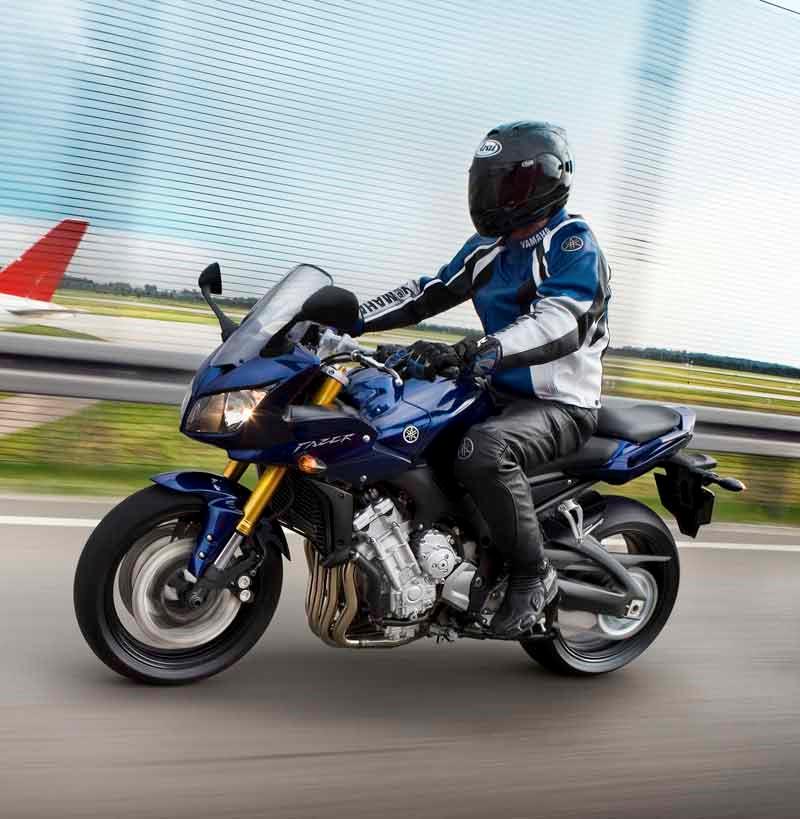 YAMAHA FZ1 FAZER (on) Review | MCN
Successful niches have a way of becoming mainstream. That's why there's a beer-brewing kit in my closet and naked bikes at your local dealership. While naked-bike enthusiasts used to build their own out of necessity, stripped-down sportbikes are now a staple of nearly every manufacturer's lineup. Riders are clamoring for a do-it-all machine that's powerful, comfortable, versatile and agile.
The new "nearly nakeds" provide a middle ground that approaches ideal. Both strive for perfection by pairing powerful superbike-derived engines with versatile chassis and accommodating ergonomics.
Neither bike is actually naked. The American market demands some sporty accents, so both are lightly clad in plastic. The Fazer as it's known in Europe has been in the mix since and underwent its only major overhaul back in '06 when it was given a new YZF-R1-derived cc engine, updated suspension and an aluminum twin-spar frame in place of the previous steel-perimeter skeleton. The current generation saw the fueling tweaked for better midrange response but no other significant changes-much to the chagrin of those pining for an unclothed and upright crossplane R1.
It's a classic-looking bike, with the squinting headlights of its more sporting sibling, exposed engine and exhaust plumbing, and flat drag bar perched on tall risers.
Kawasaki's take on the perfect streetbike traces its roots back to the '73 Z1, but today's angular, broad-shouldered bike bears little resemblance to its progenitor.
Totally revamped for , the Z wedges a purpose-built engine into a new aluminum backbone frame similar to that of the ZXR. Engine displacement was bumped up to cc via a 77 x 56mm bore and stroke, and while those figures are exactly 1mm larger, the naked bike's engine isn't just a reworked ZXR mill.
Kawasaki started from scratch, eliminating the compromises that come with retuning a race engine for the street. Stepping off of a cramped repli-racer onto one of these pseudo-standards will prompt a sigh of relief. Ergonomics are reasonable, especially for the upper extremities. The Z uses a wide off-road-style handlebar placed within easy reach of a thinly padded seat.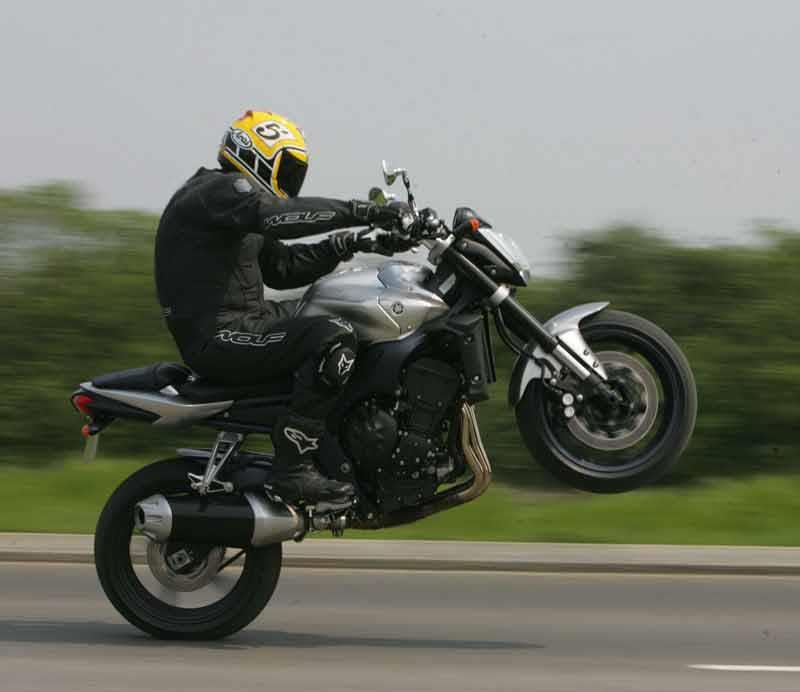 The FZ1's perch is plusher, and the Yamaha sports a narrower handlebar that rests closer to the rider and resides behind a modest windscreen. Paradoxically, the footpegs on both these bikes are set high. While your upper body remains comfortably erect, your legs are folded tight, although more so on the Kawasaki than the Yamaha and more acutely if you're taller than 6 feet.
Additionally, the Z's dual raygun mufflers crowd your heels and force your feet forward on the pegs. In line with its futuristic looks, the Kawasaki has an all-digital dash with a bar-graph tachometer and gas gauge on the right and speedo on the left. A clock, dual tripmeters and the usual indicator lights are tucked in along the edges of the orange-screened display, and are manipulated via two buttons on the dash face. The Yamaha pairs an LCD screen with an analog tach. Engine temperature, fuel level, time and speed are displayed in the digital cluster to the left, while the select and reset buttons are directly below.
---